Posted on September 24th 2014 by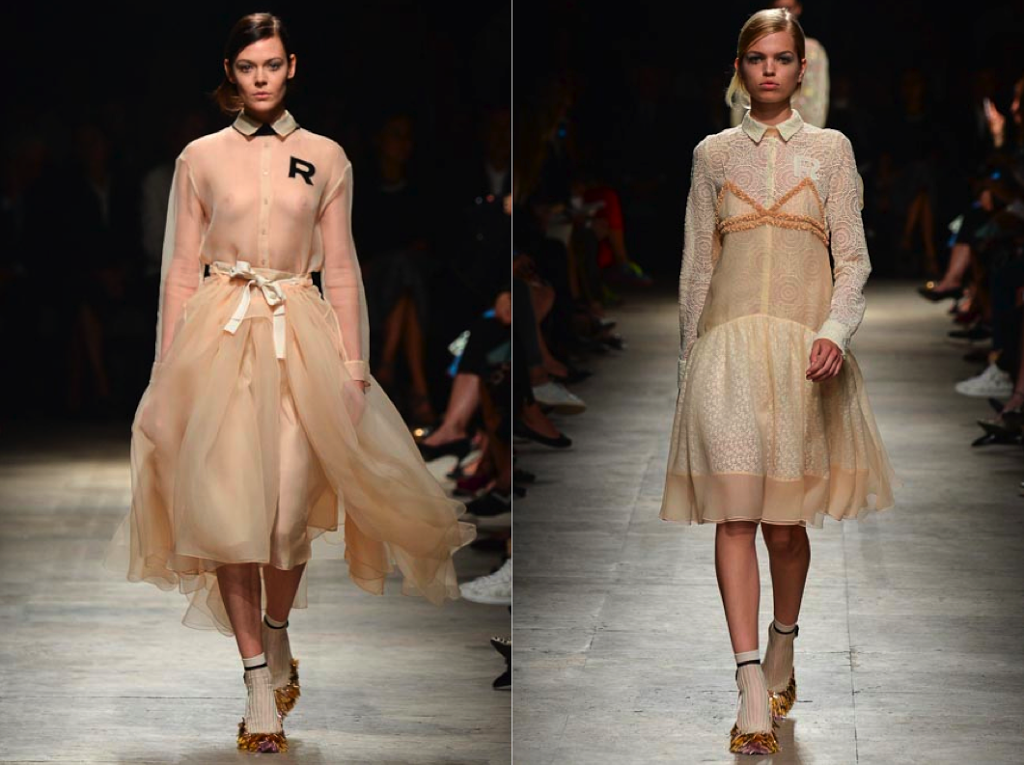 Boy oh boy, how time flies. After almost replacing Marco Zanini at the end of last year, Alessandra Dell'Acqua at Rochas — the No 21 made his debut for the house last February and cooked up a Resort collection in the midst of it all. At No 21, Dell'Acqua is specifically known for his ability to connect the dots between feminine and masculine dressing, we for sure saw that aesthetic this afternoon. His weapon of choice this time around was the utility belt, used in clever ways to create an industrial yet futuristic vibe — to the beautiful and delicate Rochas looks we were used to seeing while in Zanini's hands. Whether you decide to wear your belt up high around you bust over a bejeweled evening gown or coat, will have sometime catching on in the real world but it really spiced things up on the runway.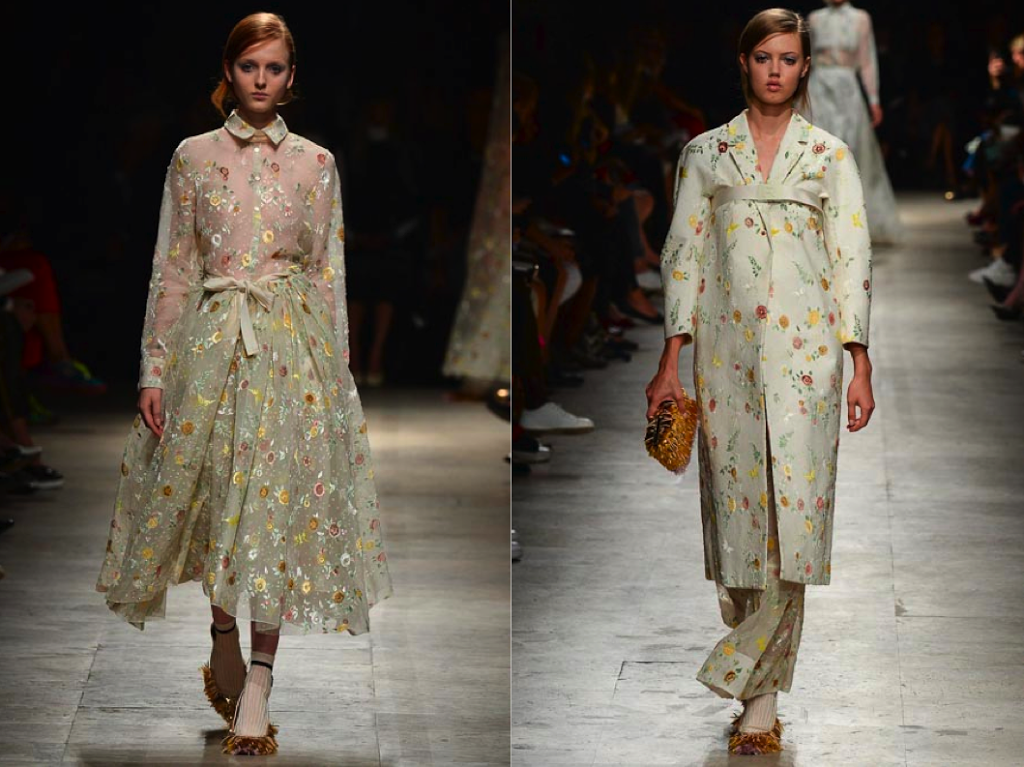 The emphasis was greatly placed on the back with high-neck collars unfolding into bows and waists were dropped, for a fun and almost youthful appeal. It didn't go unnoticed that the Victorian inspiration came in with the lace and high front-facing collars on long gowns. If you asked me to describe the collection in two words, it would be 'naive' and 'innocent' perfectly captured the sense of what was going on here, transparency was key. There was a night-time allure about dressing gown dresses and coats, not to mention the models were almost ghost-like in their there-then-gone appearances.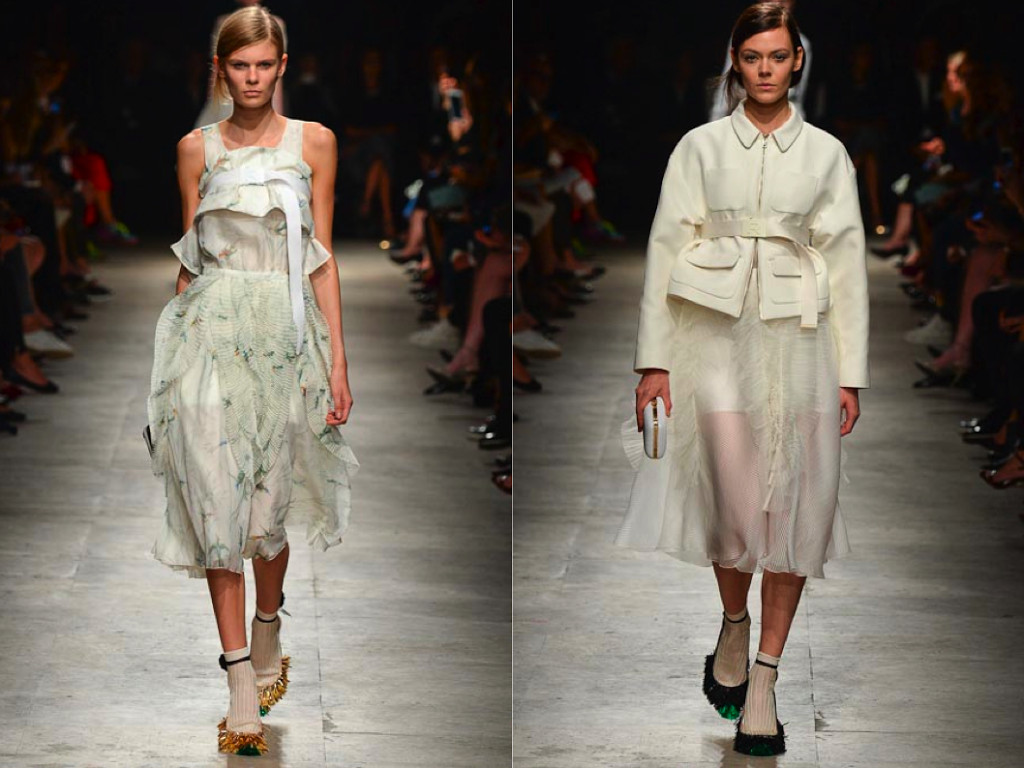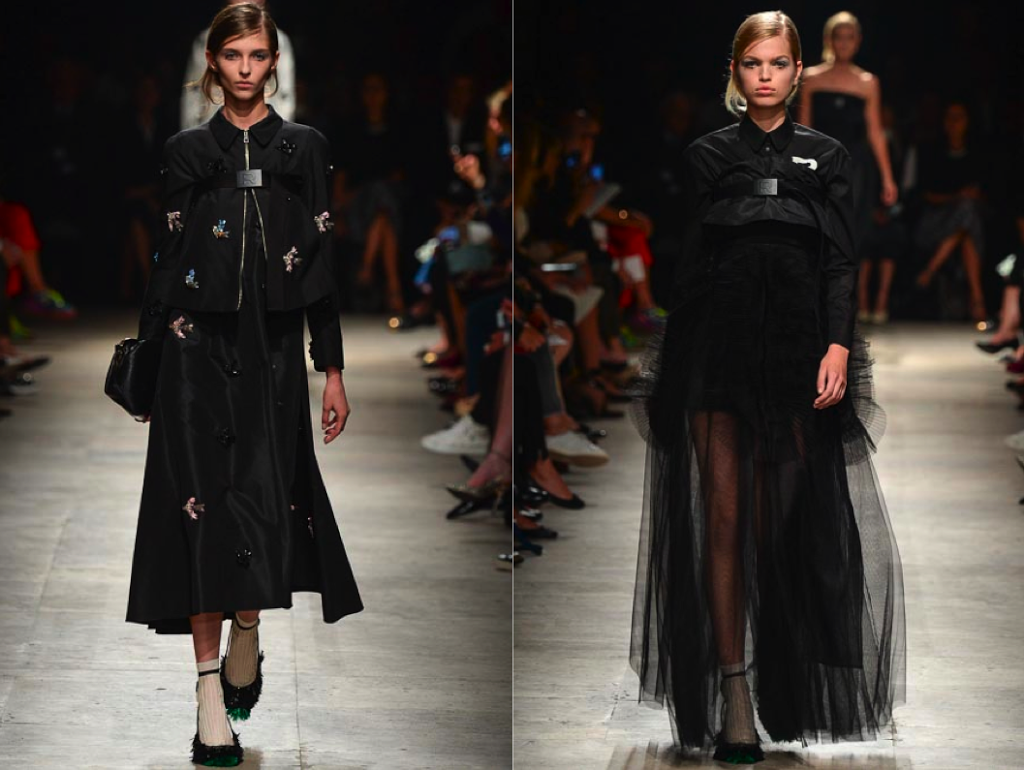 Now, let's talk about the major standout moment during the entire show — sartorially speaking. A special mention of the shoes, which, as we speak is becoming the Rochas staple. The sling-back like pumps were tinsel-smothered goodness at the front like a high-end feather duster and pair with socks that cut away at the heel. Basically, a Christmas Eve party happening on your feet. Say what? Yes, Socks paired with pumps are going to have a moment, and we're here for it. Of course, the main thing to take away from the lineup was the utility belt. DUH!
What do you think about the collection? Tell me everything, leave nothing out. Go!

Share
Tags
RELATED POSTS
COMMENTS