Posted on November 6th 2014 by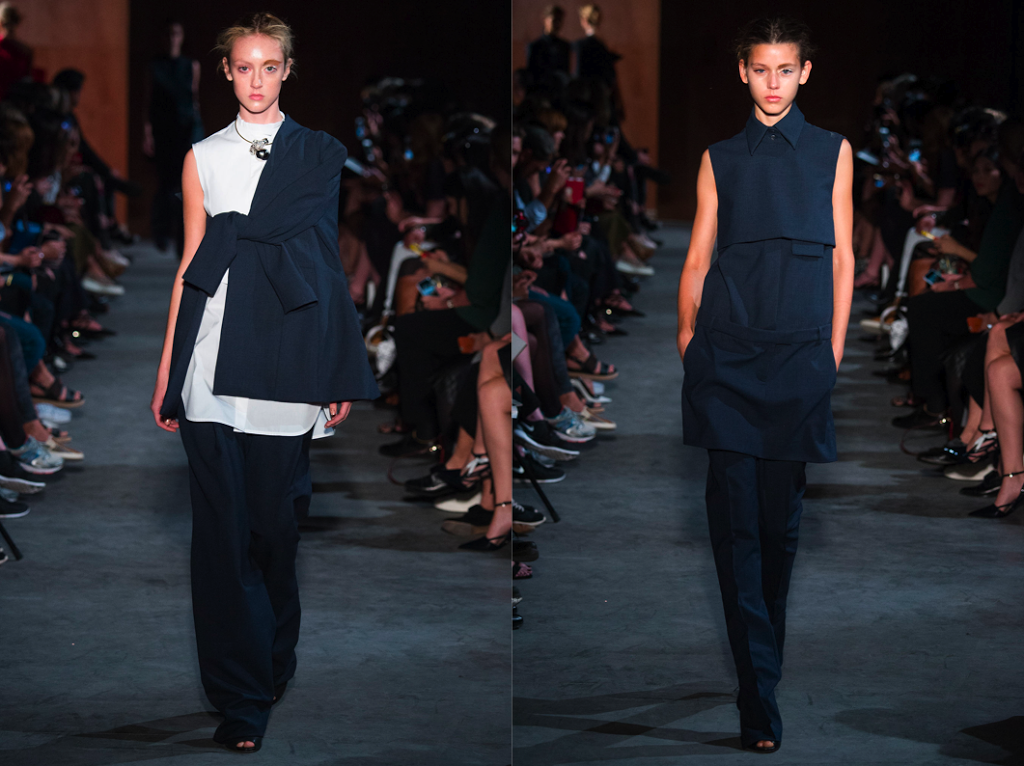 After a few seasons showing in Paris, Kym Ellery has continued to push the sartorial envelope and the spring/summer 2015 collection proved just that. The clothing was very pared-down and relatively straightforward, from the first look to the very last — was a lineup full of terrific pieces. Ellery had two main focuses this time around, creating a lean unnaturally thin silhouette, and elaborating it with very rich textures. The tailoring of course was a major highlight, lots of mannish pants — and the shirting was done in heavy cotton with a touch of sheen. One of the interesting things about Ellery is that she's a designer trying to rethink formal clothes. That couldn't have been more obvious than in her trouser-based looks for evening paired with tops of sculpted organza. The concept was brilliant, and this is what continues to set Ellery apart form the rest. Not too many other designers have yet to master the idea of transforming an evening look right into ready-to-wear. 
Straying into more of an experimental territory, the results were rather rewarding. The lineup also introduced innovative ways to wear the subtle tailored pieces. Such as, the white tank dress and structured wide-leg trousers paired with the blazer intentionally slung over the shoulders and tied right under the bust. As well as, the navy silk night-gown like dress paired with the mannish blazer slung over the shoulders that had more of an editorial appeal.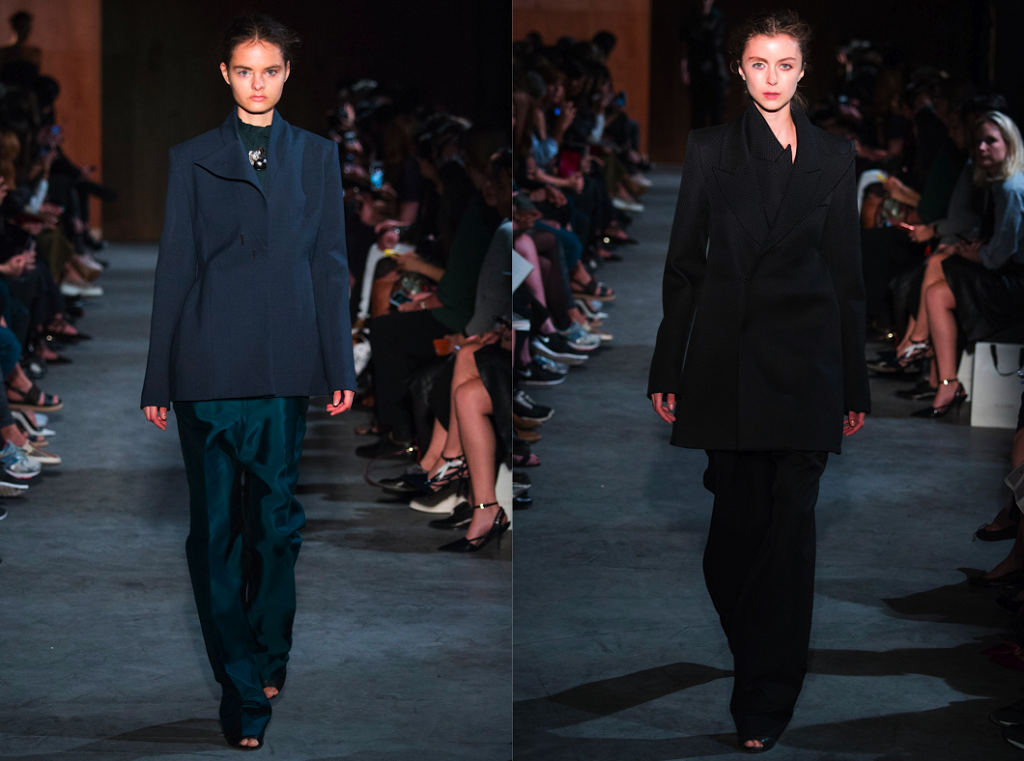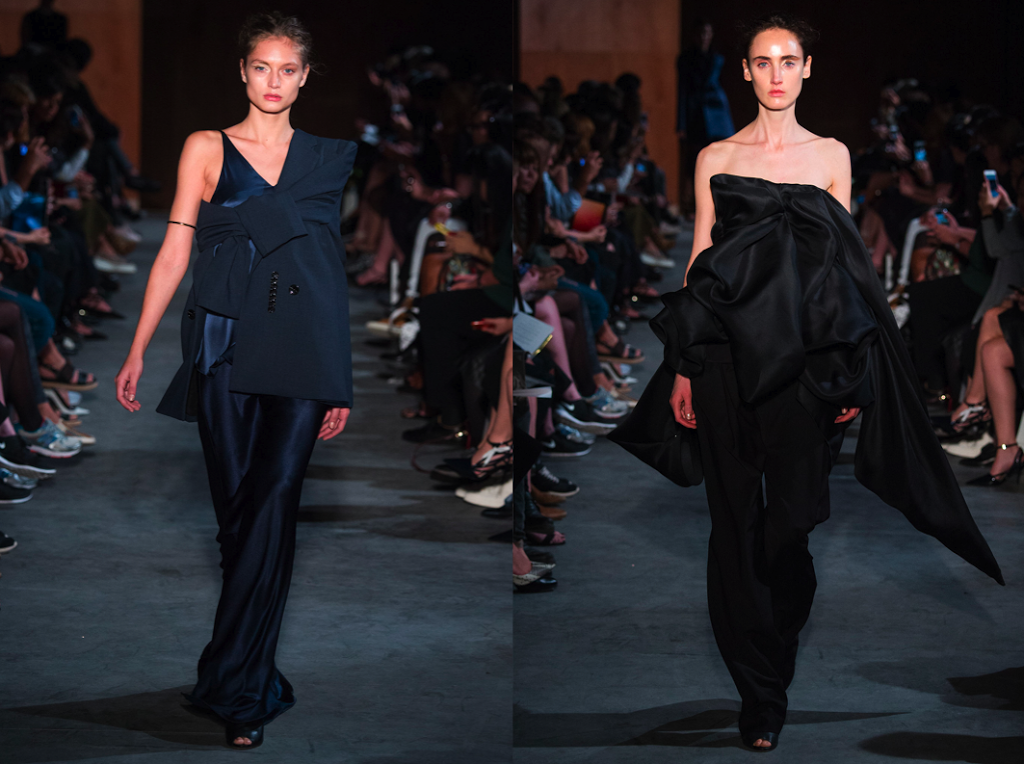 Ellery SS'15 Collection at Paris Fashion Week 
This collection has made me want to master wearing the shit out of a blazer and trousers, more than ever. As of late, I've been gravitating towards more tailored pieces with less discipline and restraint. On any given day, you'll most likely see me dressed down and suited up but texture and sculptural volumes has been something I've been paying attention to the most. 
Are you incorporating more tailored masculine pieces into your wardrobe this season? If so, tell me everything, leave nothing out.

Share
Tags
RELATED POSTS
COMMENTS