Posted on November 8th 2017 by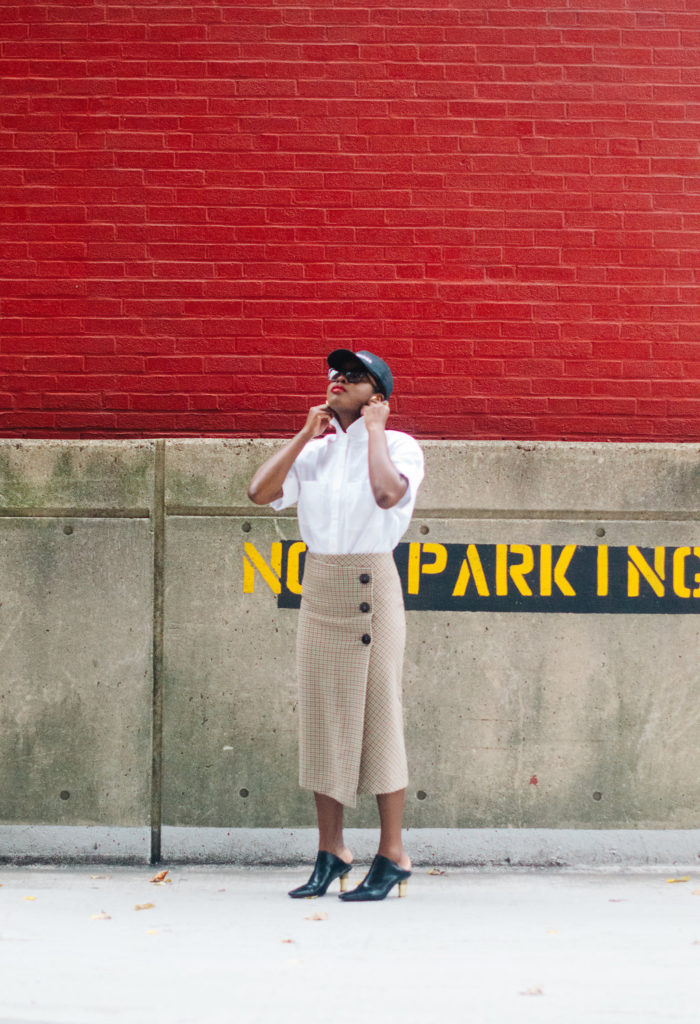 Hello, dearest readers of the Chicest Degree
It's been nice to take a step back from the digital sphere and writing to get inspired again and gain a fresher perspective outside looking in. As some of you have noticed, as of late things are taking new shapes. When I relaunched the Chicest Degree three years ago. The aim was to create a journal that provided our readers with curated content and thus connect the worlds of fashion, beauty, art, and lifestyle. Now, it's time for new adventures. While the Chicest Degree continues to grow its audience, the goal has always been to launch a print magazine. As time goes by one matures – tastes and preferences don't change much but they thankfully do evolve and "FOURTEN" is exactly that – a continuum of everything you've experienced so far on the Chicest Degree.
I, personally, have been longing for a magazine that responds to my needs as a modern women – the type that is equally visually engaging, and yet it provides content that enhances me as a creative human being. I want to curate a body of work where you can peruse through beautiful images that makes you feel something, but have thought-provoking journalism that gets you thinking outside of the box.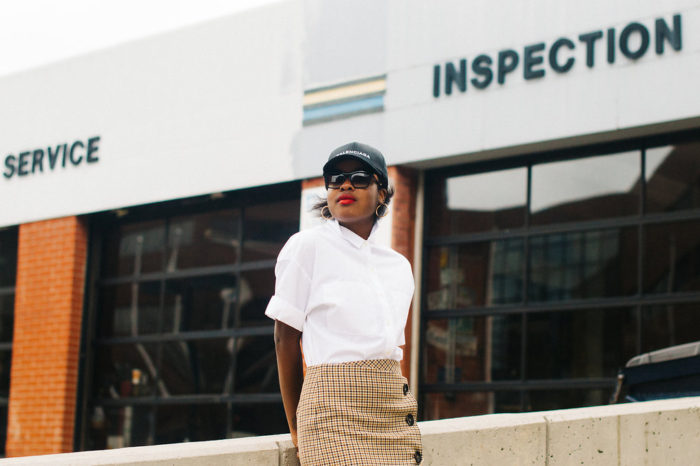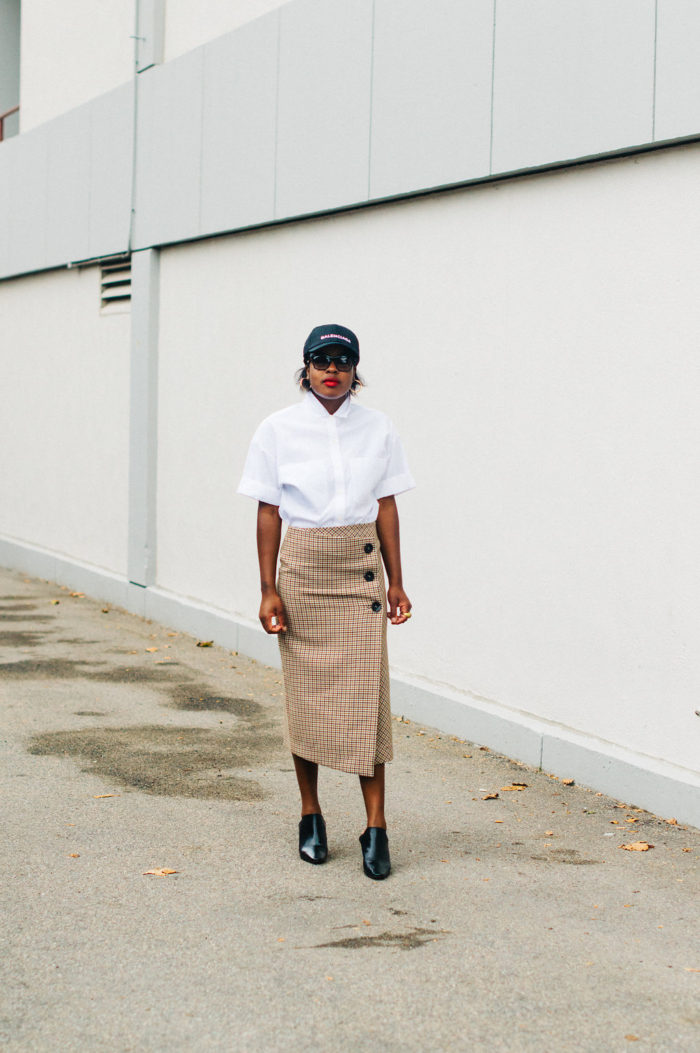 Somewhere in our digital age we've started to mindlessly consume images and suddenly we miss out on important parts of our day liking and scrolling, without getting anything back. The most sensitive of us can notice the void that follows – the restless devouring feeling of not knowing what to do without our phones, social media platforms, or not being able to fully disconnect. Simultaneously the content of digital platforms and print magazines started falling short of anything meaningful. With all that in mind, I gathered a small group of my favorite creative individuals with the task of creating a coffee table like magazine full of brain juice for our restless minds and fingers. I don't want to give too much away at the moment but "FOURTEN" is in the making and I can't wait to share more details with you all soon.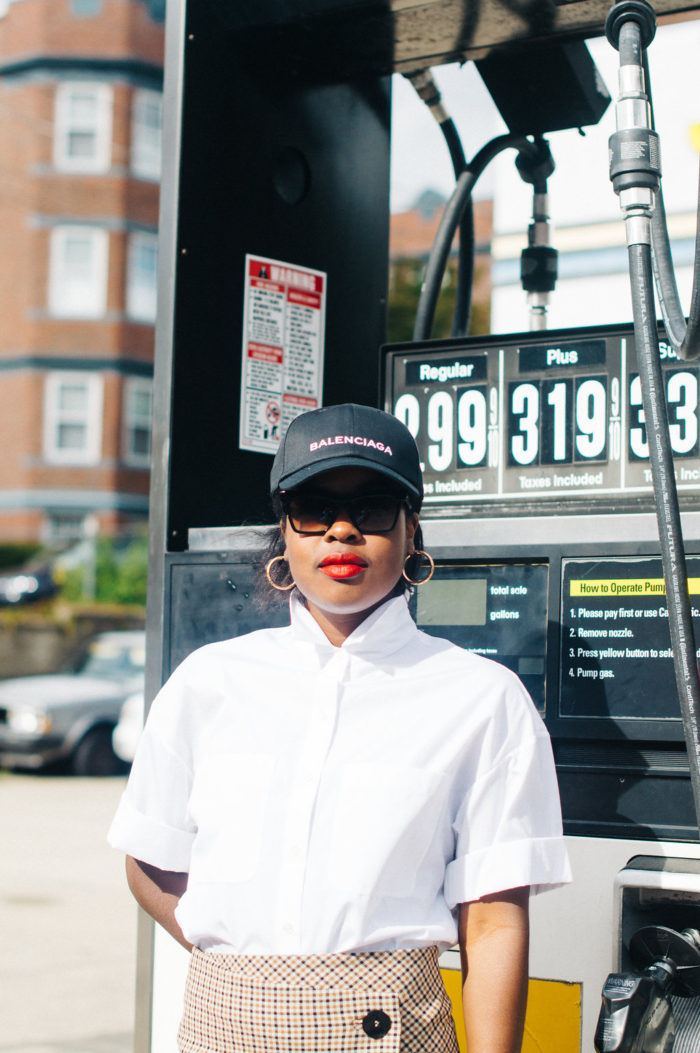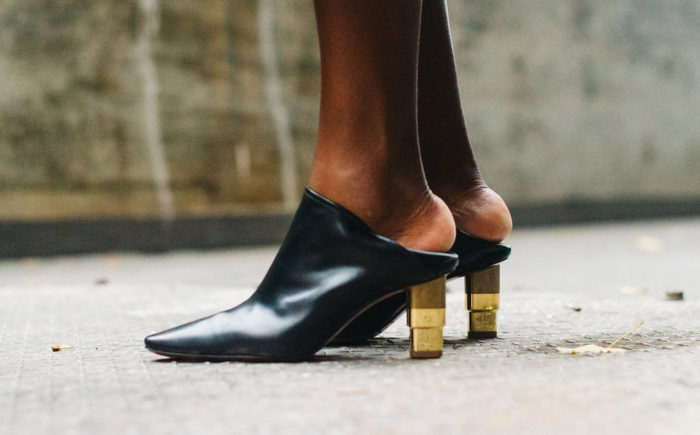 Photographed by LO
Ultimately "FOURTEN" is meant to be savored while you eat breakfast in the mornings, a quick read during your travels or the commute to and from work, or on display at your local coffee shop or designer multi-label concept shop. "FOURTEN" will be the problem-solving magazine to the current shift in the publishing industry. The time spent reading it will become a meaningful experience, and easy to engage issue after issue. Anytime and everywhere.
Print isn't dead, it's just not done right.
CREDITS: Theory oversized mannish shirt, Zara check wrap skirt, Celine mules, Balenciaga baseball cap, Ellery sunglasses.
Share
Tags
RELATED POSTS
COMMENTS