Posted on November 23rd 2015 by Chloe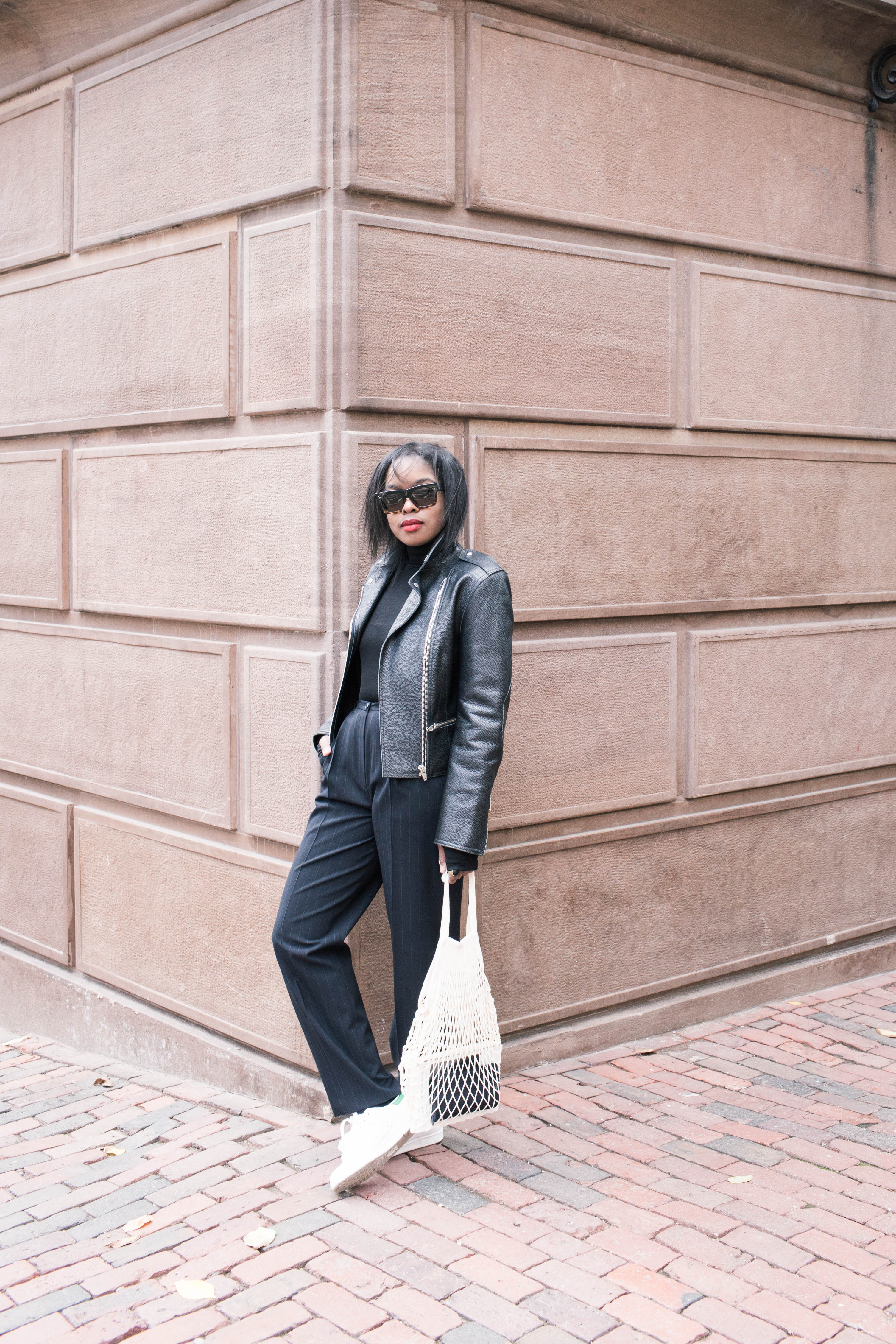 It would be an understatement to say that my wardrobe is heavily Parisian inspired. Awhile back, while cleaning out my closet, I finally came to the conclusion that less is more. I'd developed the bad habit of consuming just for the sake of having a lot of clothes to wear, but in the end, forgetting about pieces I bought and never wearing anything I thought I need while shopping on impulse. With that being said I've slowly but surely have been building my wardrobe with the essentials only as a Parisian woman would, sartorially speaking. You know, the menswear inspired black blazer and trouser combination, an overcoat, midi-skirt, turtlenecks, white oversized white shirts, trainers, and the classic leather motto jacket; along with everything else in between.
Paris, the birthplace of timeless style. When I visited back in May for a few days I left heavily inspired. While I was there I saw a few woman carrying these Filt bags that are generally used for carrying baguettes, wine, cigarettes, and fruit; I thought to myself that it would make the perfect substitution for a bag on the days I'd be writing at coffee shops in the neighborhood, trips to the bookstore, or during a busy schedule working the shows at New York fashion week. I found exactly what I was looking for while strolling into The Apartment by The Line. You know what they say, if you like something buy it in every color. Of course I bought both the black and white and I can't express how much this bag has become a key essential these past few weeks.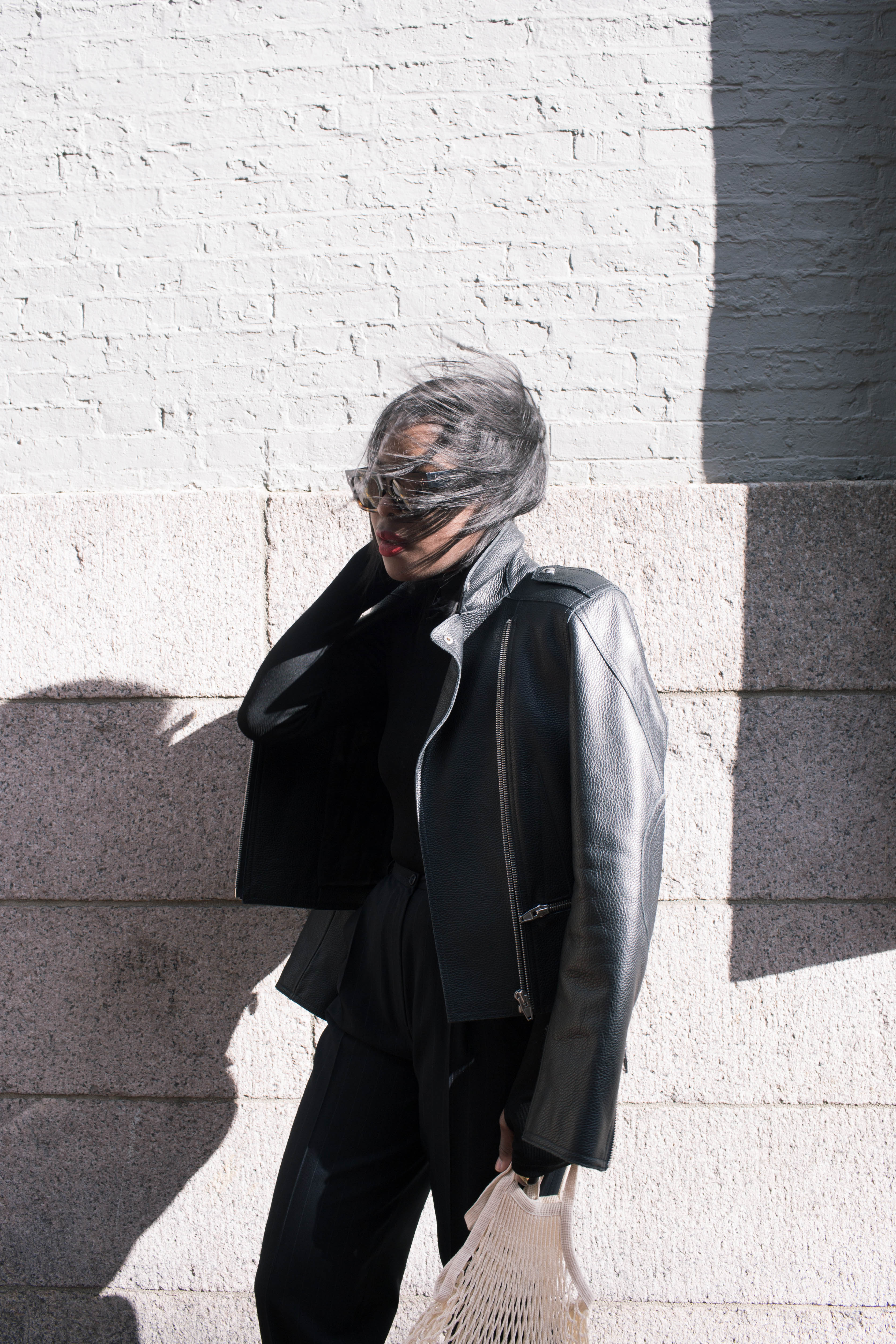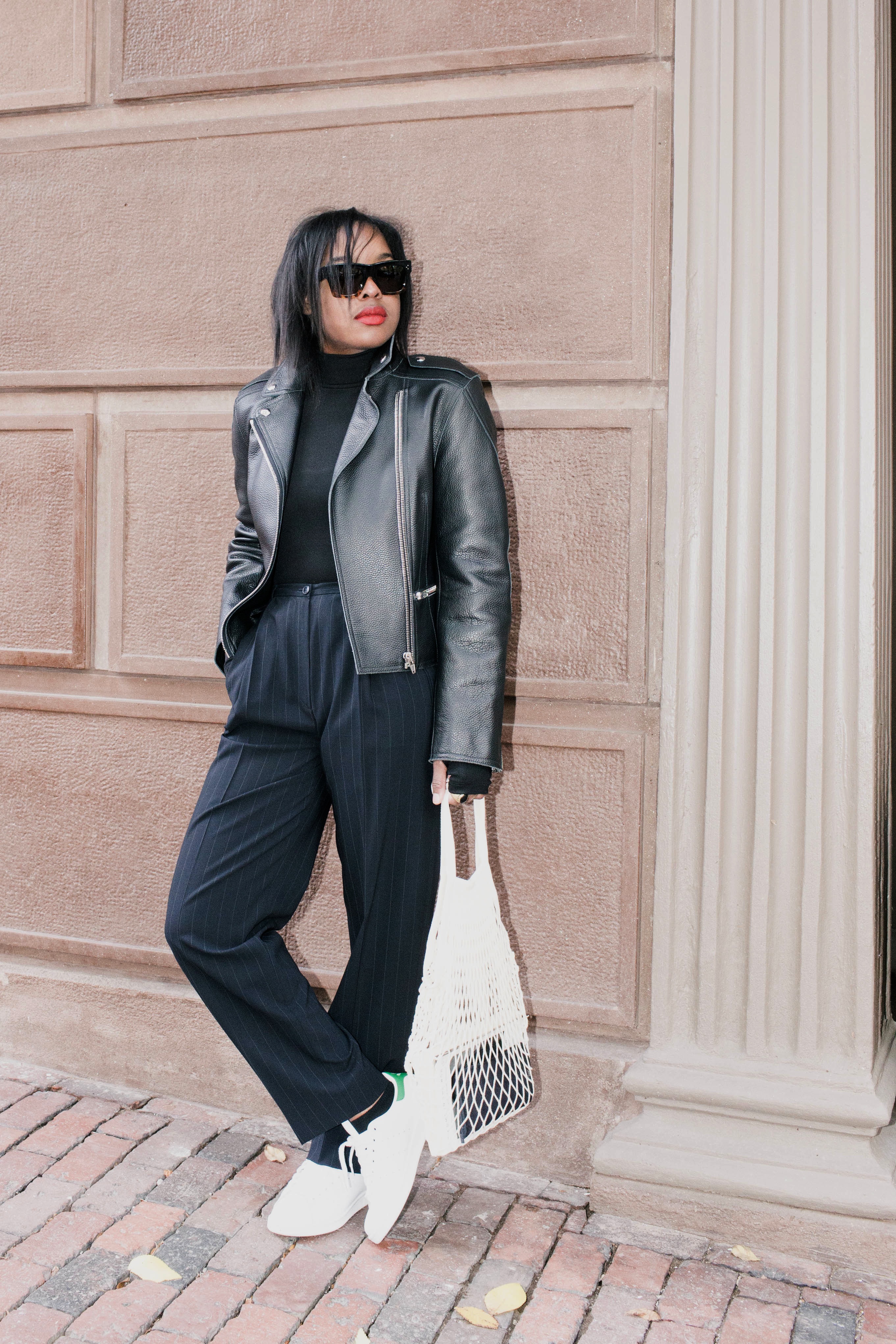 Photographed by Sam Colby
CREDITS: Alexander Wang leather jacket, Giorgio Armani pinstripe trousers, Adidas Stan Smith, The Line Filt bag, Céline sunglasses.
Share
Tags
RELATED POSTS
COMMENTS