Posted on March 31st 2016 by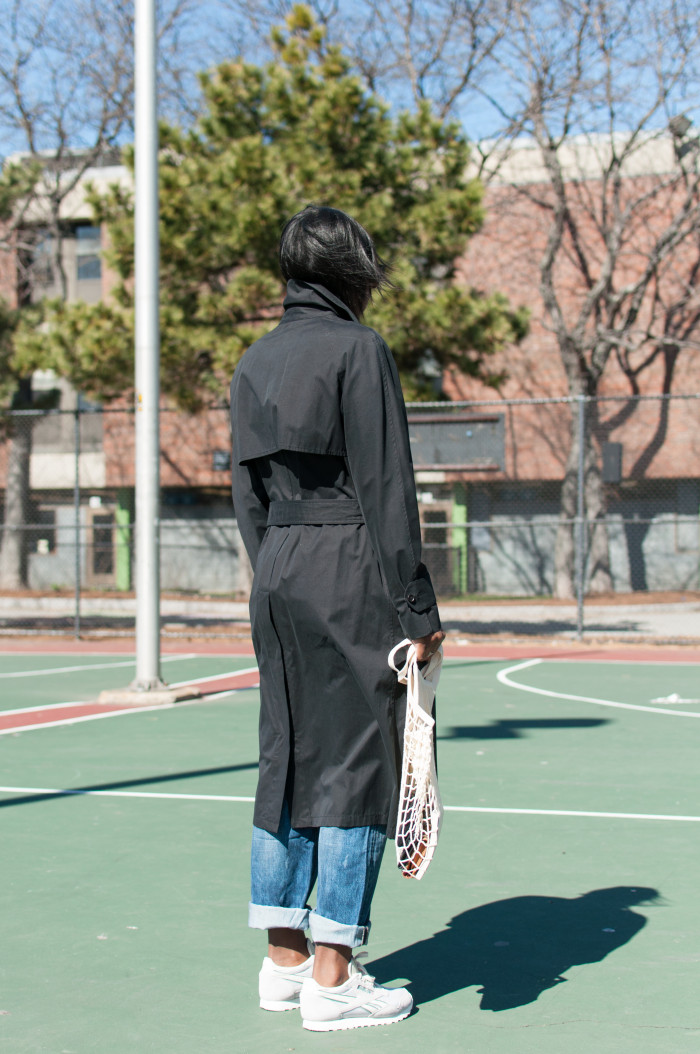 Spring is the season of becoming rather than of being. The time to lighten, to shift, and to reconsider. Restless in the pursuit of longer days, it is also capricious, favoring unpredictable swings in temperature and weather over a smooth transition. This protracted thaw – a teasing, roundabout path to the full bloom of summer – keeps the world waiting. In collaboration with Banana Republic, the Chicest Degree is celebrating spring's prevailing anticipation with adaptable pieces that are ready for anything.
There's no doubt that when wondering what to pull out of the hat yet again, an eye-catching tailored striped white shirt and good jeans are classics that seldom fail. I've gathered a few closet heroes and given them subtle updates – a lower rise, and cuffed sleeves there to make them feel renewed. Think of it as the perfectly edited wardrobe, to wear on repeat now and through summer (because, I most certainly will). Even though these pieces have become crucial essentials and a uniform of some sort. I'm looking forward to pushing the sartorial envelope, and buying other things to wear besides oversize mannish shirting and baggy denim.
With the weather being so unpredictable as of late in Boston, I paired both pieces from Banana Republic back to the oversize trench coat and trainers. This filt bag I bought awhile back from The Apartment by The Line, has worked its way into becoming a great substitution for carrying a bucket bag while strolling to the bookstore or coffee shop.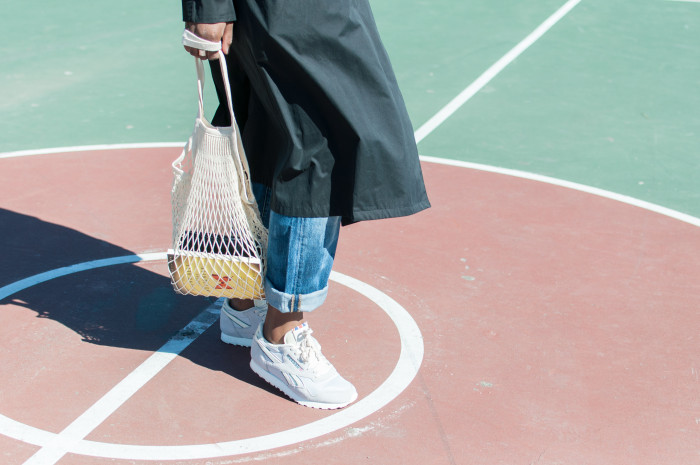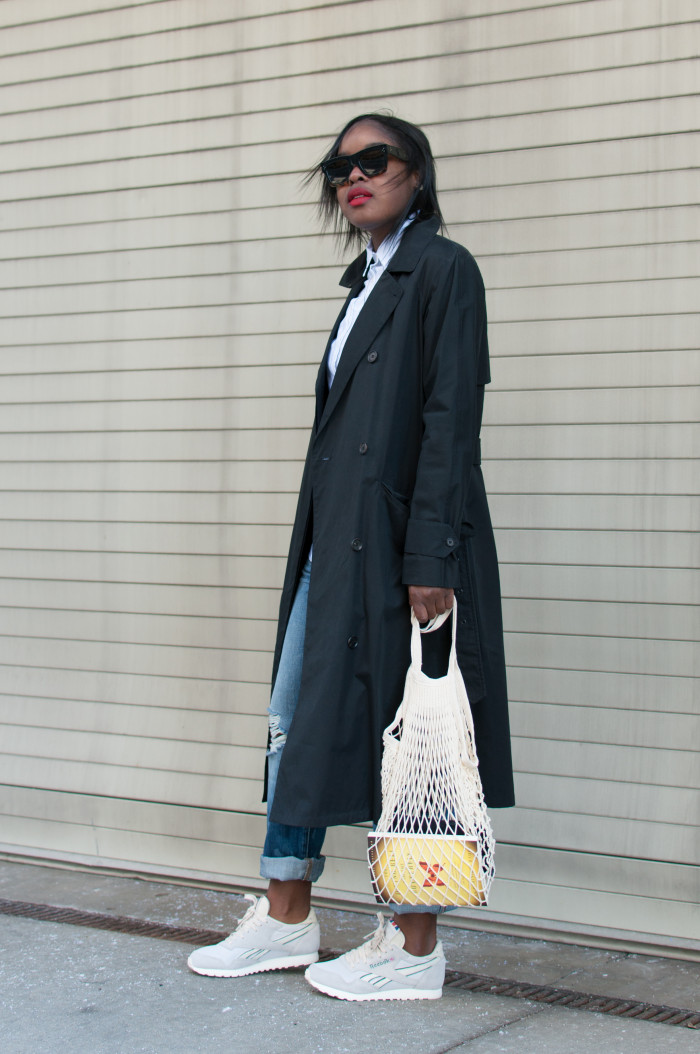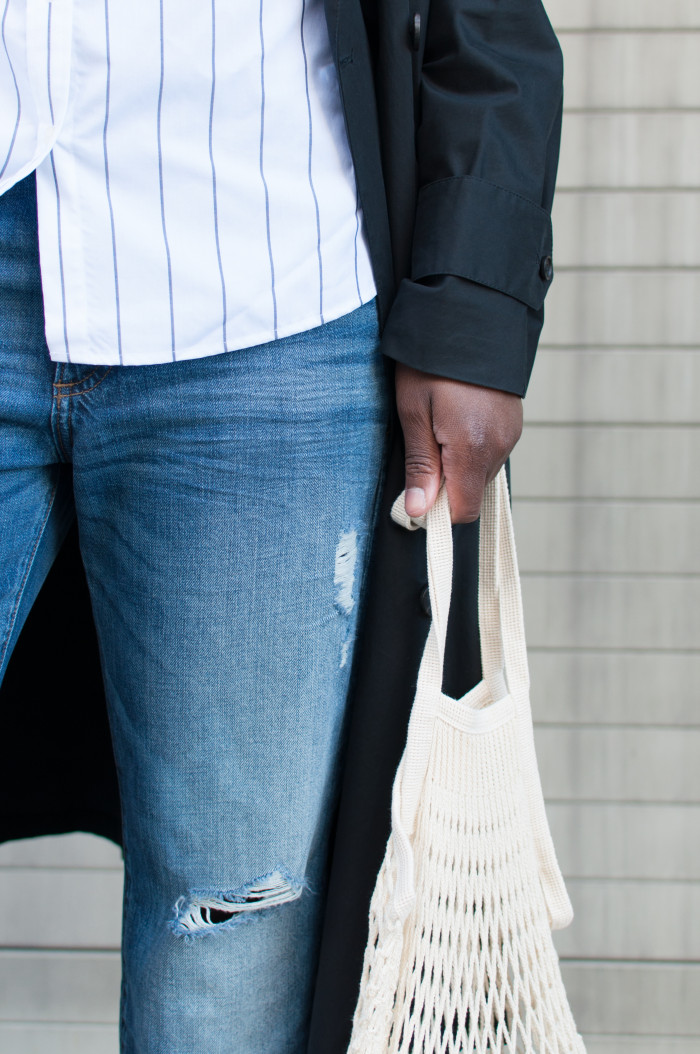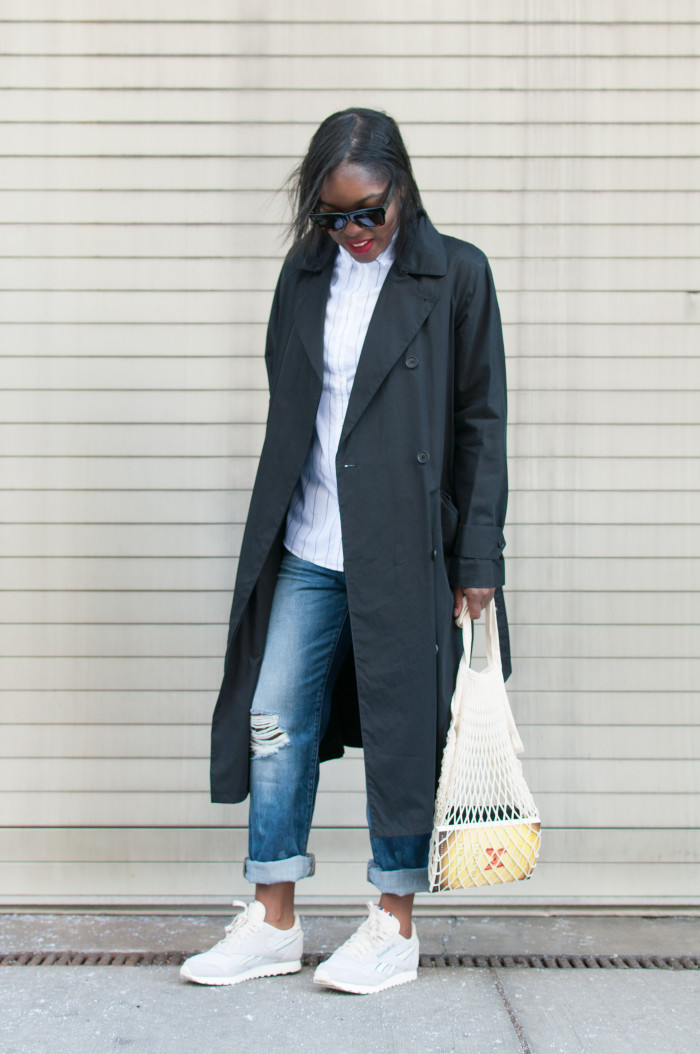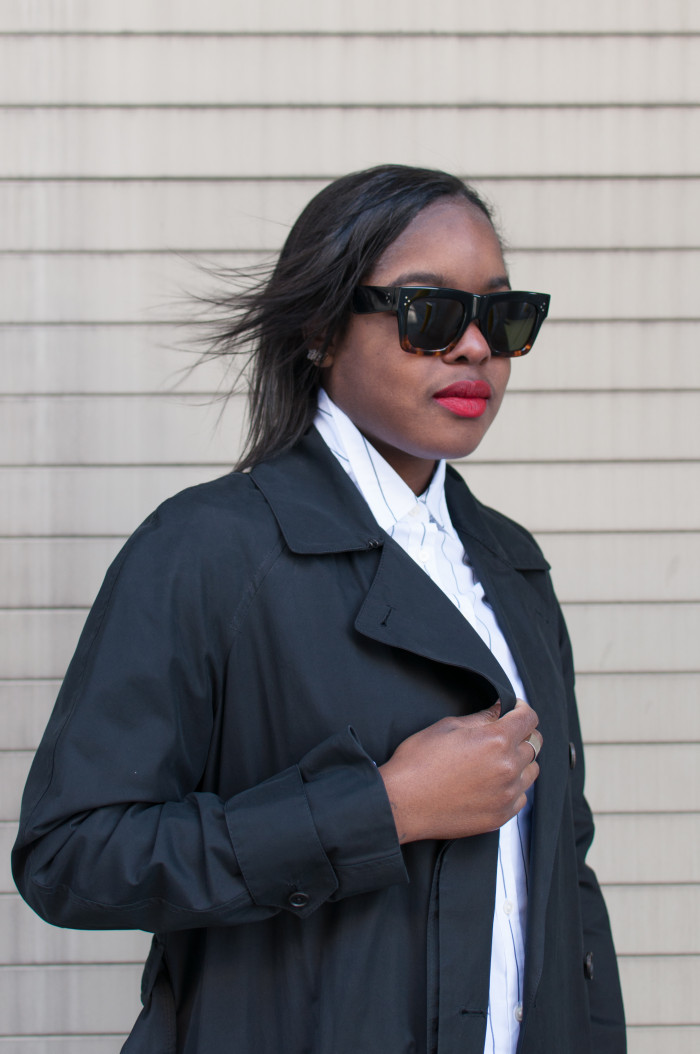 Photographed by Miranda Mu
Credits: Banana Republic Riley-Fit Multi-Stripe shirt (c/o), Banana Republic medium wash boyfriend jeans (c/o), The Row trench coat, The Apartment by The Line filt bag, Celine sunglasses, Reebok Classics.
Sponsored post in collaboration with Banana Republic, and provided clothing for review purposes. All views expressed are my own.
Share
Tags
RELATED POSTS
COMMENTS