Posted on September 30th 2014 by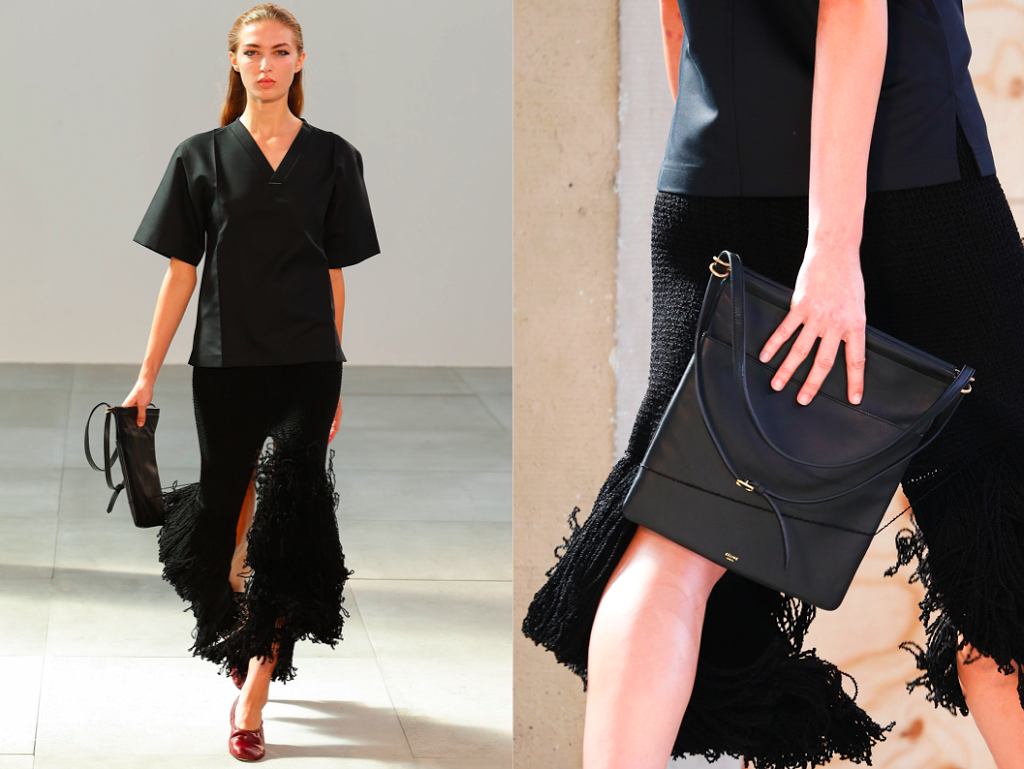 Phoebe Philo has managed to keep the reputation of having one of the most anticipated runway shows during Paris Fashion Week. This time around, it appeared that Philo grew tired of the perfect runway edit — razor sharp and distilled to one or two carefully curated ideas. From the first look and all the way to the very last, their was an essence that this lineup exuded vulnerability in design aesthetic — while embracing the uncertainty that has come along with it. In a way, you could tell that the inspiration behind the collection left Philo open to everything, and not too many preconceived ideas. No, meant yes and vice-versa. It was fascinating to see that this was consciously designed and the randomness of it all tied each look together so chic and effortlessly. The opening ensemble featured a utilitarian top paired with a fitted midi-skirt, provocative slit in both the back and front that dissolved into a surplus of fringe detailing. It set the tone for what followed, that bag people, the new shapes, let's talk about it.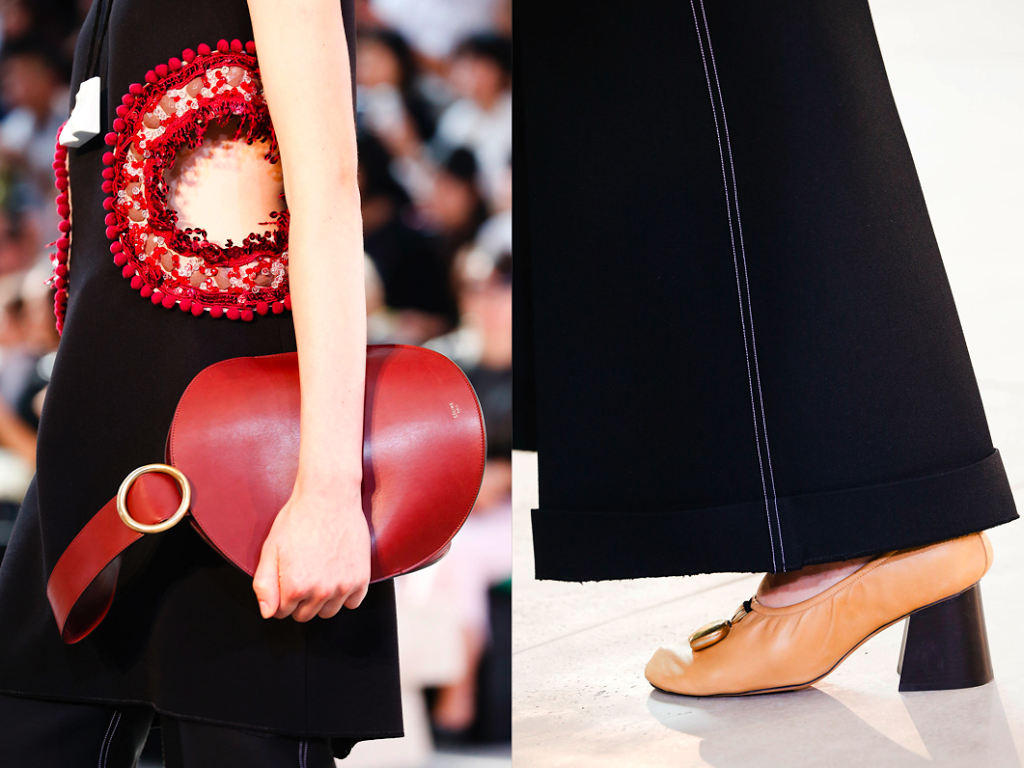 Firstly, the shoes were flat, elasticized, and most importantly functional. The block-heel added the spunk that Céline is known for, to the brands most coveted accessories. Let's be honest, who else would've thought to take the classic ballerina like slip-on and turn it into something more modern, sartorially speaking? These are practical and kind of pay homage to the working woman who has an appreciation for craftsmanship and no matter what her day job is, can wear these pieces wherever she goes. The handbags were also given modern minimalist updates that emphasized utility and shape. The belt buckle like strap, instantly grabs your attention of course. Right?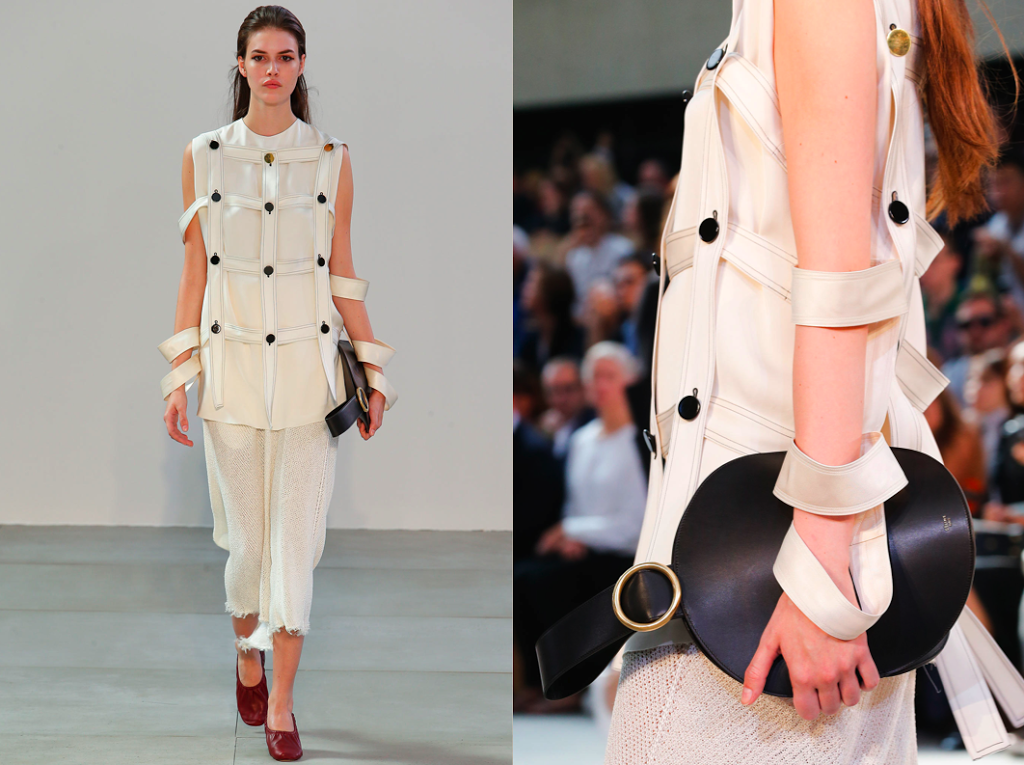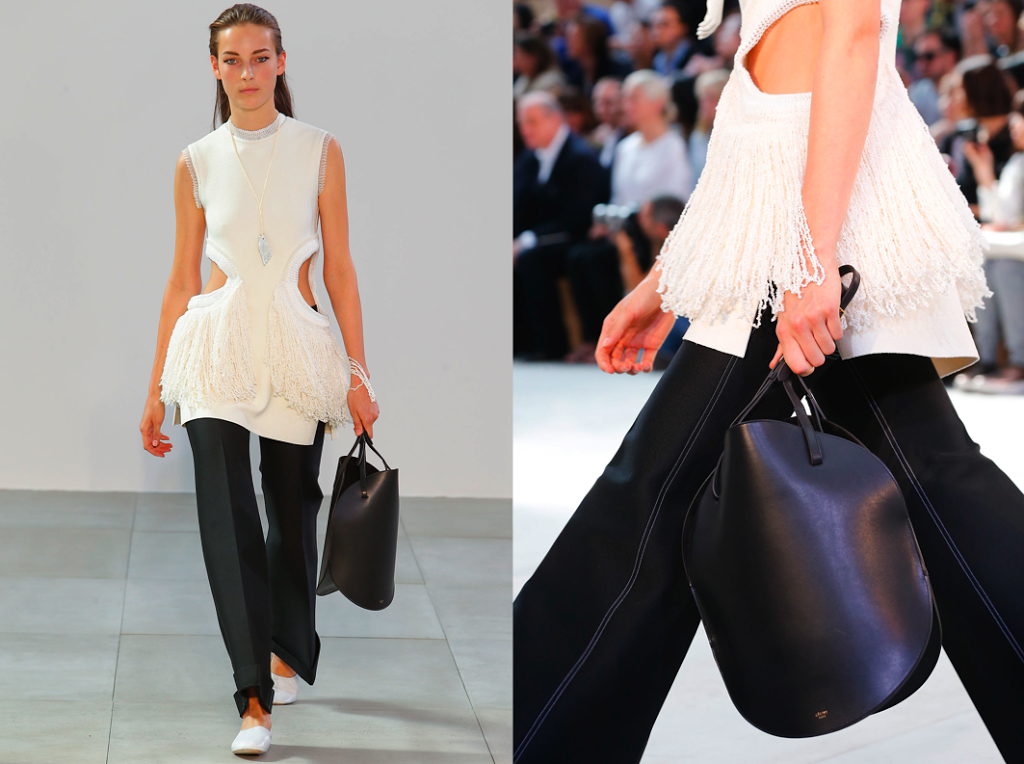 The Céline woman gets down to business, but knows exactly how to have fun. 
That's without ruining the lines of her clothing, of course. 
Philo's 
underlying woman-to-woman message of  encouragement was, let's all relax and just be who we are. 
No fuss practicality that stands out with that clever mix of simplicity and exquisite details, which have become very intricate to the brand. The free flowing collection and accessories knock it right out the park. Bravo Phoebe Philo, bravo!
What are your thoughts on these standout accessories from the collection? Tell me everything, leave nothing out. 

Share
Tags
RELATED POSTS
COMMENTS