Posted on February 11th 2015 by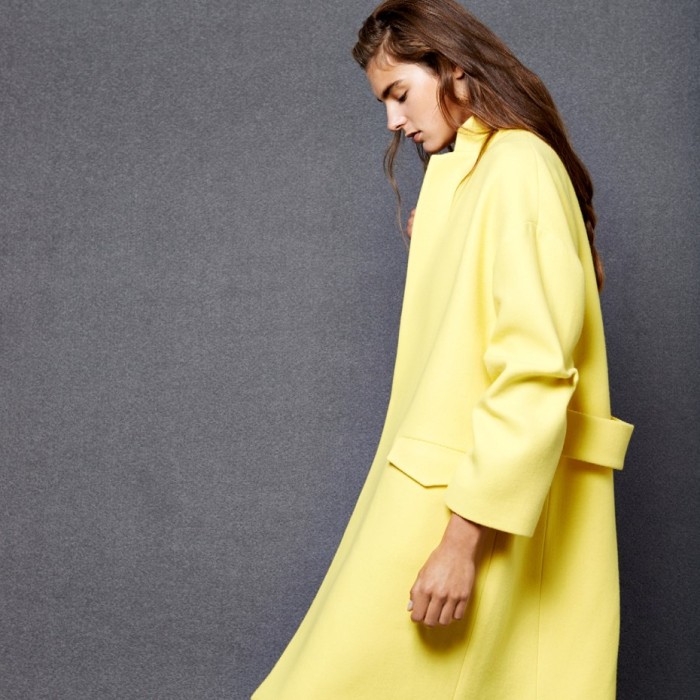 Raey is slowly but surely becoming the goto modern label for minimalist separates, amongst the fashion crowd. What is it that the stylish woman looks for these days? Well, in their wardrobe you will find the perfect pair of trousers, the crisp white shirt, go-with-anything chesterfield coat or a front-split skirt which sits seductively on the hip. Although, as if we didn't already know, these are the often elusive (and usually expensive) building blocks of today's wardrobe. And they're not simply basics – instead, these are clothes that confer instant Caroline de Maigret and exude a whiff of French "otherness," evoking a mood and declaring the wearer's sartorial choices.
Launching exclusively at MATCHESFASHION.COM, Raey offers exactly the sort of "uniform" that most stylish women spend many years assembling. It's been a challenge to see how women dress every day and do it well. Mostly because our lifestyles have changed, work and leisure have merged more than ever before. People don't have to dress so formally for the office and so they look for fashion-conscious pieces that work for both. What Raey executes so well is the attention to detail that time-pressed women, irrespective of age or whether they have children, will appreciate.
Behind-the-scenes video from the SS'15 shoot with Olivia David for MATCHESFASHION
This season's assortment offers, a coveted edit of narrowly cut trouser suits (in bonded linen so they don't crease), all-in-one pant suits which will see you through the day and night, as well as summer coats in pops of zingy yellow. A few of my favorite pieces include, the Linen-mix biker jacket, crepe top and linen-mix trousers, paired with the Canvas trainers by Eytys — and the Double-faced textured trench coat along with the Utility textured maxi dress in crisp white. Of course, how could I forget the Textured wrap midi skirt which will likely be sold out as soon as it is available.
Quality and this eye for detail are two of the label's design signatures. So too is the concept of clothes which don't take themselves too seriously. Raey is casual but hits the nail on the head with pieces that are the ultimate in modern luxury and will certainly keep you coming back for more.
Share
Tags
RELATED POSTS
COMMENTS