Posted on January 27th 2015 by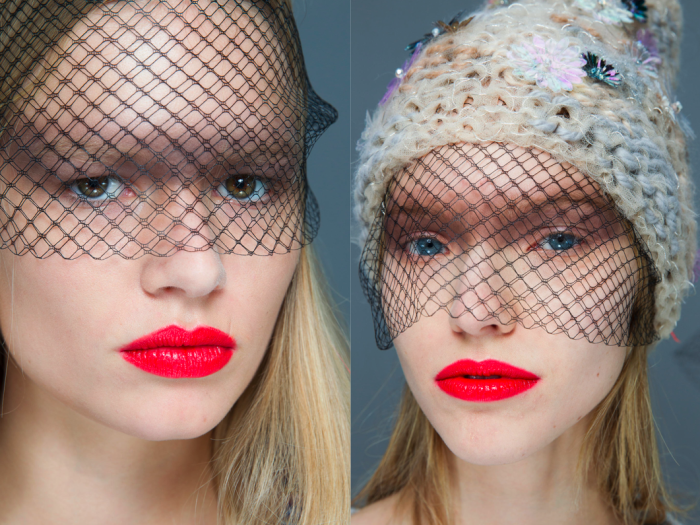 Models walked a runway decorated with huge Origami gardens wearing colorful, floral embellished crop tops and skirts, blood-red lipstick, fishnet masks and whimsical braids for what could be pegged as the ultimate Alice in Wonderland fantasy in Paris.
It's like a never ending love story, red lips that is. Clothes as intricately beautiful as those shown on the runways of the Couture collections in Paris, require some seriously special beauty looks to compliment them. This time around, at Chanel, it was all about the classic bold red lip. Make-up artist Tom Pecheux created a glossy red-lipped lewk for the show, along with a heavy band of taupe shadow across the lids and brows. It was the perfect balance between undone beauty and the french je ne sais quoi. A strip of black mesh covered each model's eyes, and tied at the back in a bow. The hair, by Sam Mcknight, was styled centre-parted in low loose pom-pom braids that looked non-existent from the front — with hats that had both floral and feather detailing.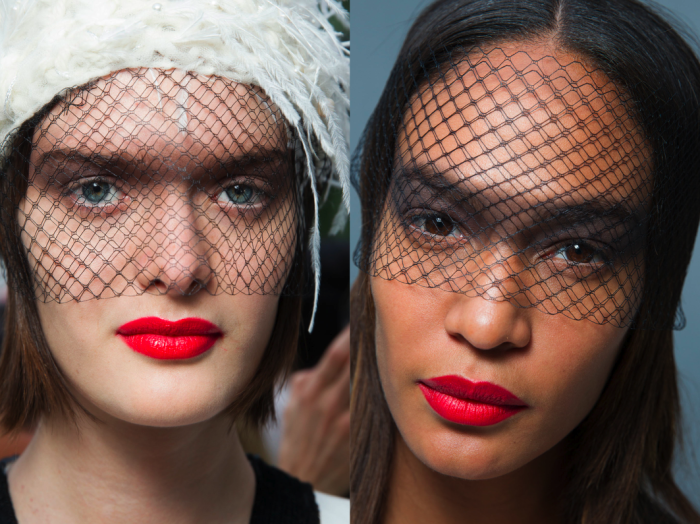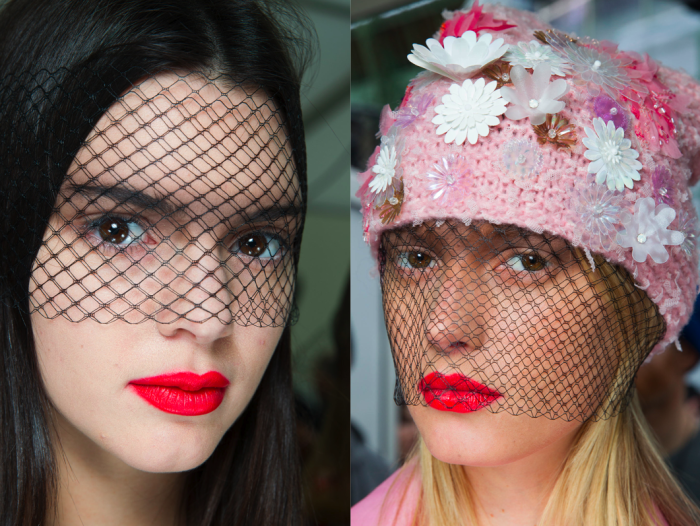 Chanel Couture 2015 backstage photos via Style.com
Wearing red lips has made we want to be a better woman, here's why. I've never ever been a huge fan of wearing make-up and don't think I ever will be. Not only would it take even more time to get out of the house, but it makes me feel even more insecure. Currently the daily regiment consists of an exfoliant and moisturizer, to help balance out the high pigmentation and lastly a matte blood-red lip. I've become extremely comfortable with wearing just a lipstick and realized it's all I'll ever need. Whenever I apply the Chanel red lip color that has become the bane of my sartorial existence, I feel confident. It's all I'll ever need.
Less is more, and this beauty routine for spring 2015 proved just that.
Thoughts on the glossy blood-red lips, GO! Tell me everything, leave nothing out.
Share
Tags
RELATED POSTS
COMMENTS