Posted on February 22nd 2015 by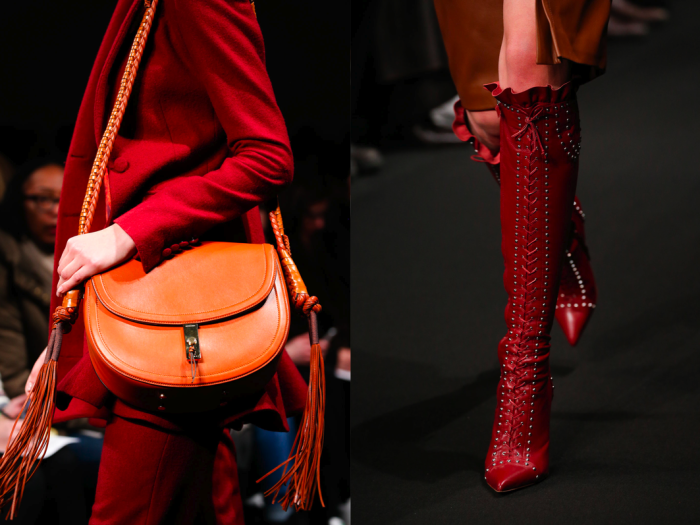 Joseph Altuzarra has taken the sartorial plunge, by designing their first-ever handbags which made an appearance during the fall/winter 2015 runway show. The polished leather bags, in large saddle shapes with thick, elaborately braided and tasseled straps, look unlike anything else on the market right now. If you're not the slightest bit convinced, take a look around the next time you're on an accessories floor. The starting points for the collection was heavily inspired by the 18th century. Such as, exploring with a rich palette of textures and colors, mixing furs, leathers, shearlings, and angoras with delicate velvet detailing, embroideries and lacquered lace, but always keeping in mind a modern woman's wardrobe.
The "Notch" bag collection perfectly embodies the Altuzarra woman and what it is she wants in a  handbag, sartorially speaking. Big enough to carry the essentials, yet the attitude is both precise and personal, speaking to individual style and true interpretations. Lending enough allure for everyone, wherever she goes, the handbags are truly a sight to behold.
Why introduce handbags now? This collection is sexier than usual, and I think those whom are familiar with the brand and Altuzarra's design aesthetic would agree. With that being said, we've seen him consistently push the envelope season after season. It was time to introduce something completely new to accompany the feminist tailoring that is done so well. It's nice to see a designer reach a certain point where people start to understand what you're about so you can sort of break out of the comfort zone and take it somewhere else.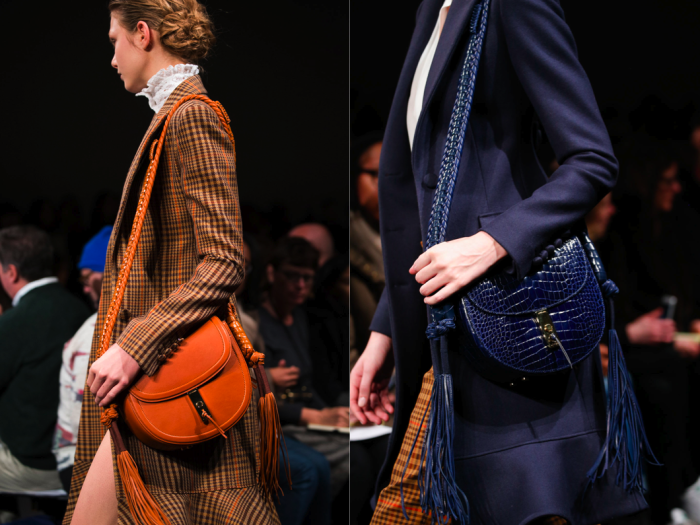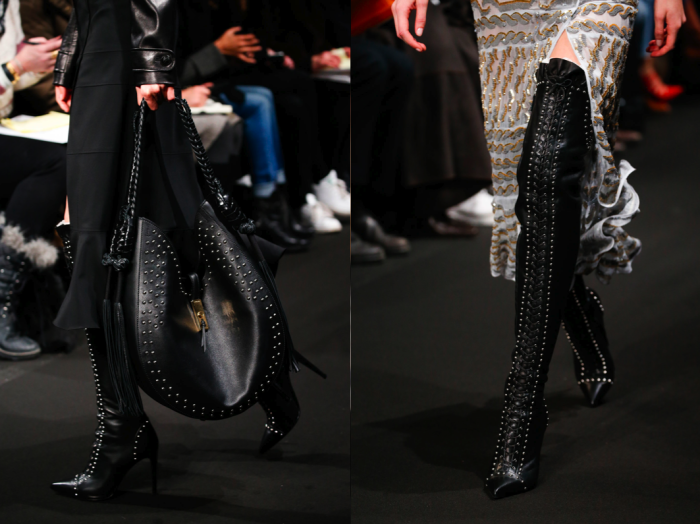 Altuzarra Fall/Winter 2015 Collection photos via Style.com
There are leaders and followers, and not much in between. Altuzarra's handbags are the perfect metaphor for his business. From the start, he's been a designer who has known who his woman is. She's loaded, she's a provocateur, she's unafraid of a thigh-high slit. Of course, I'd be a little crazy if I didn't mention the boots. Which were a huge highlight of the show, as well. Thigh-high, knee-length, leather and intricate detailing. Oh, how delightful.
What're your thoughts on the debut of Altuzarra's handbag collection? Tell me everything, leave nothing out.
Share
Tags
RELATED POSTS
COMMENTS