Posted on October 21st 2014 by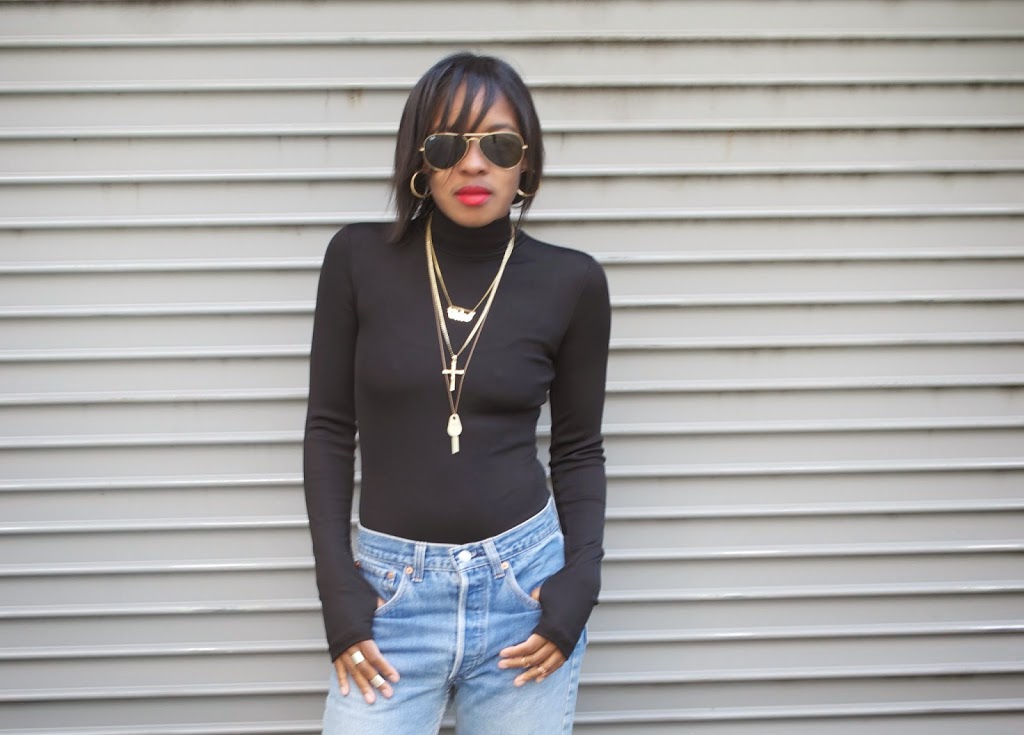 I can think back to when I was growing up and just the thought of wearing a turtleneck, made me cringe. Thankfully, the more adult version of myself can highly appreciate the versatility and simple ways to wear a turtleneck — without looking like I've stepped out of a Talbots' catalog. It shouldn't be much of a surprise to you all that I paired this mock turtleneck bodysuit with high-waisted baggier denim, and a pointed toe ankle boot (majority of what is the bulk of my wardrobe this time of year). The bigger the denim, the better — or at least in my world, sartorially speaking of course. Getting back on topic here, it's almost as if everytime a designer sends a turtleneck down the runway, it takes off and eventually formulates into a trend. I know that it's silly to declare regular articles of clothing as suddenly in style — but, it truly is the case with these funnel-neck knits. In fact, it would be easier to list the shows where they didn't make an appearance, but if you're curious they popped up at The Row, Proenza Schouler, Derek Lam, Balenciaga, Stella McCartney, and so on. Since this is such a classic staple, I find it best to just go with pairing the turtleneck with simple silhouettes and a muted neutral color palette on a mildly warm fall afternoon.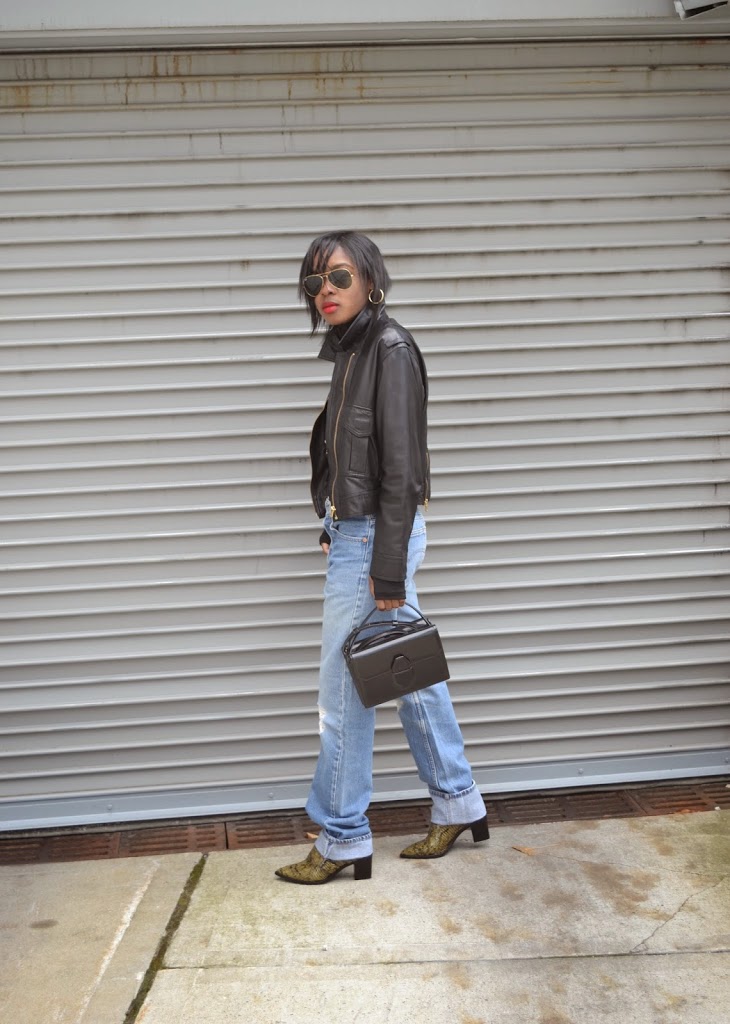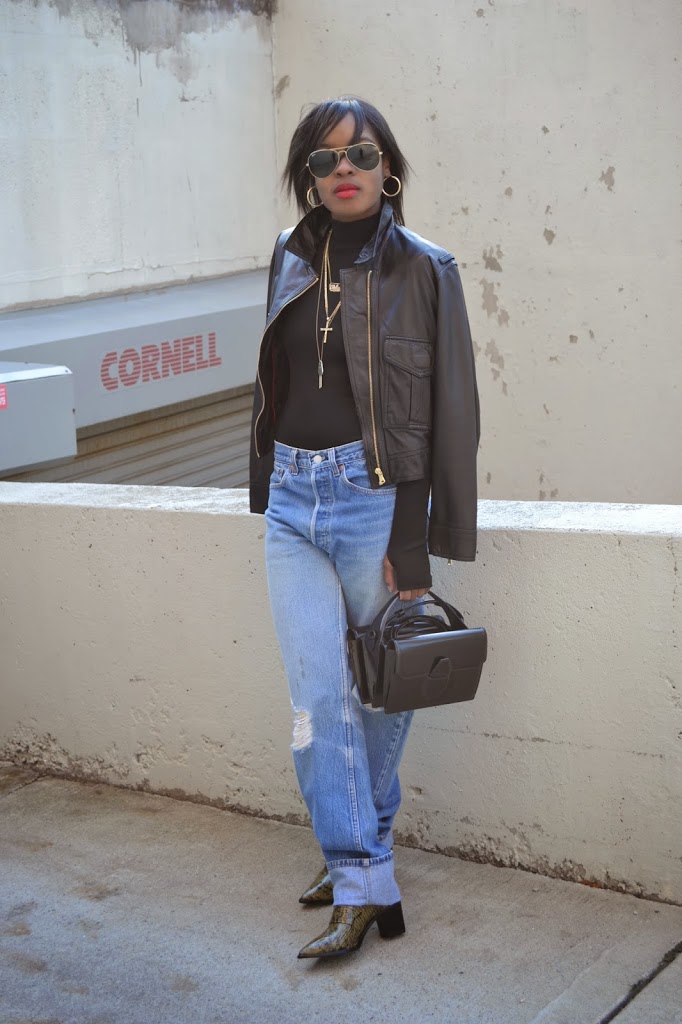 Marc Jacobs leather jacket, H&M Trend mock turtleneck, Levi's 501 vintage jeans, Tibi 'Billie' ankle boot, Alexander Wang 'Racketeer' satchel, Ray-Ban Aviator sunglasses.
Share
Tags
RELATED POSTS
COMMENTS