Posted on October 16th 2014 by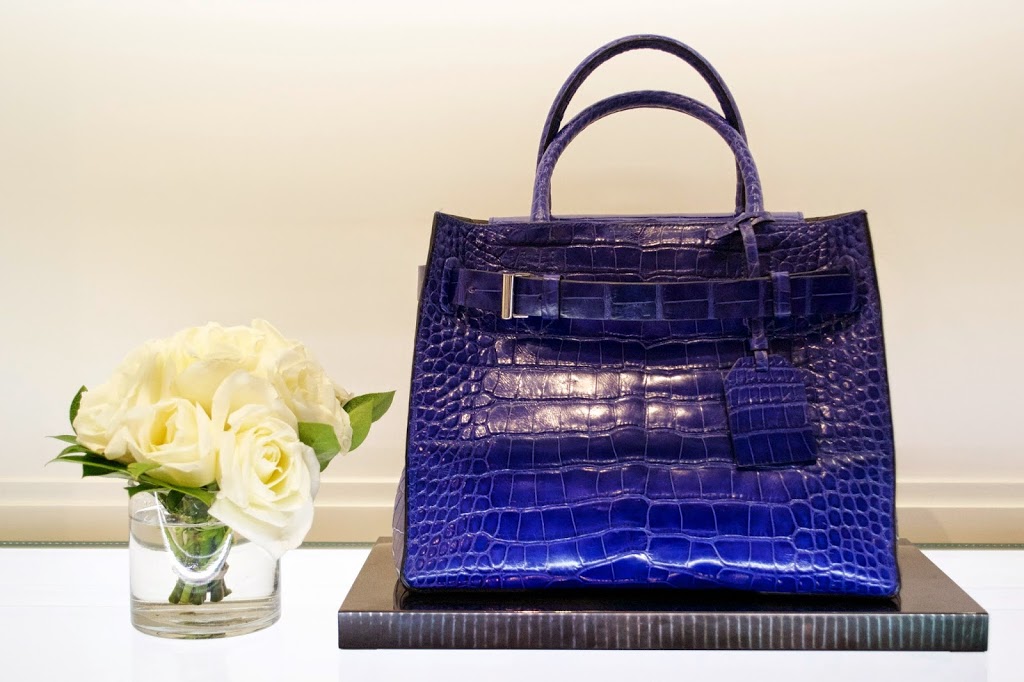 Designer Reed Krakoff unveiled the RK40, a new collection of bags that exemplifies the effortless luxury of his eponymous brand. The name pays homage to the address of the company's New York City headquarters and atelier. The RK40 is available in three sizes, RK40S, RK40 and RK40L — all simple silhouettes with modern subtlety and lightweight construction, perfect for your sartorial lifestyle happenings and work of course. Handcrafted in Italy by the world's top leather artisans, the RK40 is structured yet soft, sophisticated yet simple and is available in a mix of materials including French leather and exotic skins. The distinguishing detail is the iconic belt, first introduced with Krakoff's signature Boxer bag back in 2010.
For those of you who aren't familiar, Reed Krakoff is creative director of his distinctive brand. Drawing from over twenty years of experience designing for iconic American fashion houses, Krakoff has elevated his New York -based label into a global brand and has become internationally recognized for his personal contributions to the industries of fashion, art and design. He has been honored as CFDA Accessory Designer of the Year three times, most recently for the Reed Krakoff Collection in 2012. Reed Krakoff designs are available at fine retailers worldwide, including Saks Fifth Avenue and Reed Krakoff's Madison Avenue boutique in New York. 
Yesterday, the Chicest Degree had the opportunity to attend the exclusive preview of the Reed Krakoff RK40 collection at Saks Fifth Avenue. The Reed Krakoff woman simply appreciates craftsmanship and the highest quality of fabrics, the Rk40 exudes just that, sartorially speaking. With any of Reed Krakoff's shoes and handbags, as soon as you see them, you'll be easily allured by the sophistication and minimalist design each piece has while making a subtle statement. For example, the RK40 in the colbolt blue which is the lines most luxurious and wanted handbag to covet. Personally, it's all about the color, texture and artisanal detailing is what defines the perfect handbag. That's exactly what you'll get from Reed Krakoff, not only are his designs timeless, but they're unlike any other purchase you'll ever make and it'll last a lifetime. Investing in the right handbag, is kind of like stepping back into dating after a break-up. The longer you wait, the process can be extremely painful — but once you finally find the right one, life just makes much more sense. 
What's your thought on this swoon-worthy decadent handbag? Tell me everything, leave nothing out.  

Share
Tags
RELATED POSTS
COMMENTS