Posted on March 17th 2015 by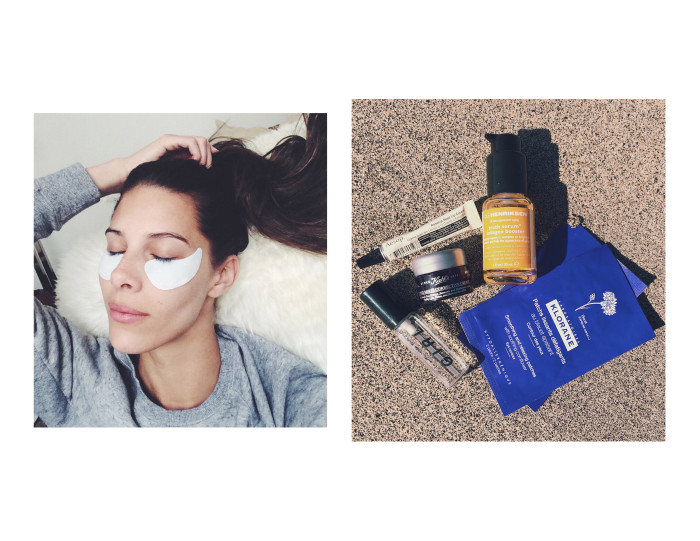 Best thing to do in the New Year? Travel. Especially when you are going to a place where its 80+ degrees and leaving the teen temperatures of the East coast behind.
So, Hawaii (the big island) it is.
This comes with a totally new and improved beauty routine. The climate basically determines the products you end up using, and you get a nice city detox.
From the plane ride, to jet lag, to beach weather, you have to find products that can take care of you throughout the many changes.
Flying honestly scares the crap out of me. While being in the airport is somewhat soothing (I know that is strange) the actual take off and turbulence thing never sits right with me. But, you can't swim those 6k miles to Hawaii now can you? To prep for this long flight, I made sure my hands and skin were well cleansed before. I used my travel Cetaphil cleanser before, to cleanse and add moisture for the flight. I popped an Airborne about an hour before so that my immune system would stand a chance. Airplane air is totally recycled and germs travel fast in there. I also made sure I had a full bottle of water with me at all times.
Touchdown 16+ hours later, I land around 9PM (pacific time) in Kona, HI. Immediately after I land, I use my favorite Ole Henriksen Vitamin C brightening face wipes, and cleanse it thoroughly (right after I had a Lilikoi and Ginger cocktail first).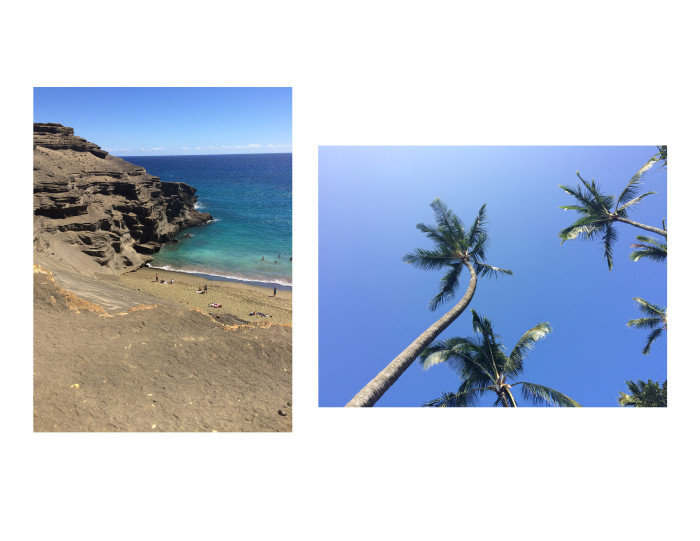 Beach: To answer your question, yes I spent most of my time in Hawaii at the beach. I can't say that there's anything better than being on the beach during this time of year either. The average weather while I was there was about 78 degrees and sunny, with occasional rain showers (Fun fact: Hilo, HI is rainiest city in the U.S). But, I actually lucked out with about 2.75 weeks of absolutely perfect weather. To constantly protect my skin from the sun, I used Drunk Elephant sunscreen. It's SPF 30, so I reapplied every half hour or so because the Hawaiian sun is much stronger than that east coast sun. I like it most because its full of antioxidants and also is sans a ton of gross chemicals that are in your every day sunscreen. A lovely Follain employee also informed me that it is high in zinc oxide, which aids in protecting your skin from aging due to the sun. Sadly, I left it in the bathroom at one of the beaches never to be seen again the last day I was there.
My hair is naturally curly and drier, so this trip was a nice break from the blowdryer. After a dip in the lagoons with all the salt water, I used a dash of coconut oil just to keep it moisturized while it was curly. A new great product that I actually got for Christmas (Thanks Alex!) is Aesop's Rosehip Lip Cream. This was great for the hot temperatures when my lips got super dry and you want to apply something that sand wont stick to. It smells great and soaks in while still keeping your lips dewy. It's also a great new and different texture for a lip moisturizer and doesn't have that general waxy feel. My vacation scent was Pharell Williams' GIRL. Its unisex, and has a soft lingering smell that paired perfect with the tropical air.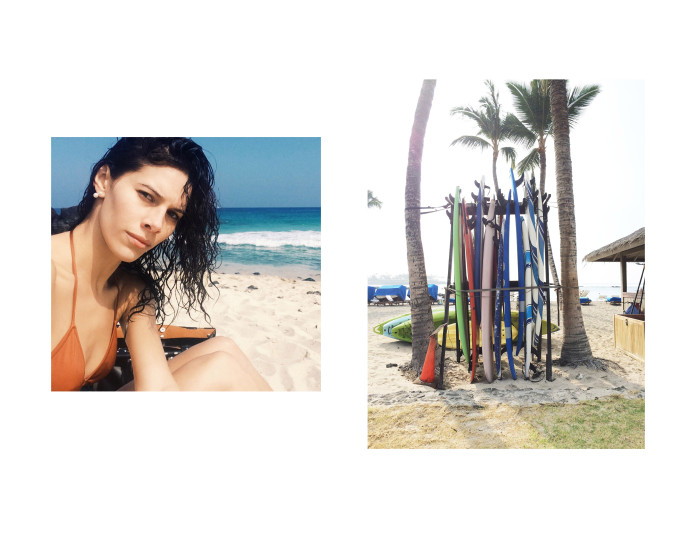 Night: Nighttime in Hawaii is perfect. You don't need and AC and the temperature goes down and becomes perfectly cool and a tad windy if you just leave your shades and windows open. The not using AC part was great because AC's usually dry out your skin and your sinuses (I don't need anything to contribute to the migraines I already get). My night tine routine consisted of cleansing with Cetaphil again. I would then follow up with the lightweight Truth Serum Vitamin C Collagen Booster by Ole Henriksen. This stuff is easily my new obsession. It smells citrusy and soaks in fast. Its great underneath your moisturizer and I have seen a big difference in the clarity of my skin since I have started using it. I switched it up in the moisturizer department, using Kiehls Super Multi-Corrective Cream.  This kept my skin moisturized and clear the entire time I was there. It made my skin super soft and supple throughout the whole trip and allowed for no new friends *drake voice* also known as sun spots, thank God.
Jetlag: Ahhhh Jetlag. One of those things you think you can beat by chugging diet cokes or Kona Coffees, but still exists. For those after-flight tire eyes, I used Klorane Smoothing and Relaxing patches. Throw a package in the fridge for 15 minutes before you use them, then slap them on and sit for a minute. Puffyness gone! I failed to mention that there's zero irritation to the skin under your eye after use as well. Definitely a plus!
My advice to any post-winter and pre-spring travelers, make sure you pack your essentials from start to finish of the trip! Also, don't forget to relax. That is most important.
Share
Tags
RELATED POSTS
COMMENTS