Posted on January 4th 2015 by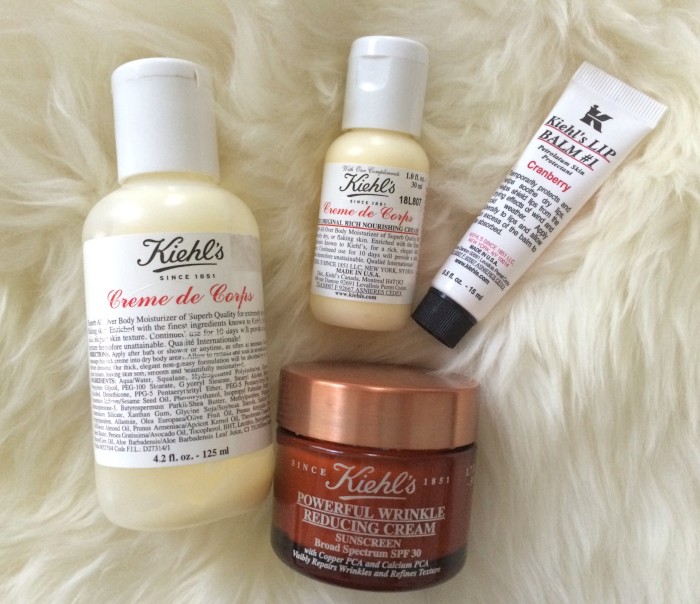 Winter rolls around, and we're all totally over it from the very beginning. The intense wind, the possible freezing snow and or rain, mixed with the every day cold can be miserable (and make you spend all your money on Uber pretty quickly).
My skin is very unruly during this time of the year, both my face and body skin(s)? I tend to get very dry skin pretty early on in the season, and it's a definite daily feat to try and one up the dryness.
This year, I can say my moisturized skin is courtesy of Kiehl's. I have raved about a few of their products in the past, so I don't mean to be biased but at this point I feel like a cult follower. In the winter, I try to follow a good exfoliating routine followed by the best body lotion ever created, known as Kiehl's Crème de Corps. Made with Beta-Carotene, Coco Butter, Sesame oil, and Squalane (a botanical lipid, just learned that today) this lotion is rich and extremely hydrating. I've noticed that it has made a big improvement in the texture of my skin when used directly after showering. It's also great for directly after shaving your legs, where you tend to lose a lot of moisture. For my lips, you guessed it, another Kiehl's favorite. Kiehl's Lip Balm #1 in Cranberry is a great moisturizer and isn't too balmy, I love it most because it doesn't leave that gross white line on your mouth and dissolves just slowly enough.
To fight extreme dryness and dullness in the winter, I use yet another great Kiehl's product that is called the Powerful Wrinkle Reducing Cream. Made with Copper PCA and Calcium PCA, it's a thick, just a tad oily feeling moisturizer that protects your face with a strong barrier. I've noticed since I started using this that my skin has been much better at holding moisture. I originally got a sample of this product and loved the texture and how soft and supple it made my skin feel. Also, from what I understand, your mid-twenties is the age when you are supposed to start using wrinkle cream (sigh).
Goodbye winter skin, and hello 2015! Cheers to all you Chicest Degree readers!
– Written by Kayla Mayhew
Share
Tags
RELATED POSTS
COMMENTS